COVID-19 Safety Information for Guests
We want to reassure anyone staying with us or looking to book accommodation that we have implemented enhanced standards and procedures of safety and hygiene so you can book and stay with confidence.
Pre-Arrival
– House-keeping staff are provided with PPE when cleaning apartments during high alert periods and have been trained to fully understand the importance of our enhanced procedures in order to keep themselves safe and to reduce the risk of infection to guests.
– We already have a policy of using a new set of clean cloths for the servicing of apartments, so you can be reassured that your apartment hasn't been cleaned with contaminated cloths.
– We also already have a policy of the 'right cloth for the job' to avoid cross contamination within a guest's apartment.
– Cloths are always washed at 60 degrees C to kill any bacteria and viruses.
– We already have a policy to minimise the use of sprays and in the main all surfaces are cleaned with hot soapy water with disinfectant; some specific areas require lime-scaler and bleach.
– Staff have been instructed to regularly wash their hands in line with the NHS guidelines.
– Staff have been instructed to follow the NHS guidelines of:
• Catch It
• Bin It
• Kill It
Arrival
– Self Check-In is available at all of our Milton Keynes apartments via a key safe.
– Our 7Zero1 apartments have keyless entry.
– In the Lobby and Reception area of 7Zero1 (key collection) hand gel has been provided for use on your way into and out of the 7Zero1 building.
– Our Welcome packs containing cereal, porridge, tea/coffee, fresh milk, biscuits etc have been reinstated including bathroom essentials such as toilet roll and toiletries. During high alert periods these may be removed to reduce contact.
– Our Reception at 7Zero1 is open Monday to Friday 9am to 5pm, during high alert periods we will request safe distancing of 2m or more. If staff are required to work from home the Reception area will be closed for face to face visits.
– Our Guest Area 'The Zone' at 7Zero1 is open and available for use and we welcome our guests to use this as a relaxing work space, to store luggage or if you just fancy a change of scenery, a coffee and a friendly face. This may be closed during high alert periods.
During Stay
– Our weekly housekeeping service is operational but may be reduced during high alert periods where linen packs will be delivered in lieu. If you are unwell from the virus our service visits will be temporarily suspended.
– We can take delivery of test kits to our Reception at 7Zero1 if required.
Post Stay
– Self Check-Out is available at all of our apartments via a mail box.
– We will send a link for feedback on your stay and our safety procedures.
We are proudly certified as 'Good to Go' by Visit Britain and AA Covid-Confident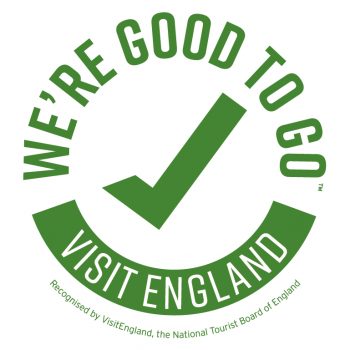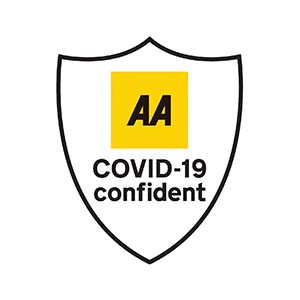 The concept of accommodation, especially in a bustling city like Derby, has evolved significantly over the years.

In a world where connectivity is no longer a luxury but a staple of daily life, the modern traveller's demands have evolved.

Derby, a vibrant city in the heart of the UK, boasts a myriad of activities catering to the busy businessperson seeking a harmonious work-life balance.